Welcome
ICAPS 2011, the 21st International Conference on Automated Planning and Scheduling took place in Freiburg, Germany, June 11-16, 2011.
ICAPS 2011 is part of the ICAPS conference series. ICAPS is the premier forum for exchanging news and research results on theory and applications of intelligent planning and scheduling technology.
The conference features a pre-conference program of workshops and tutorials on current research topics. The main technical program consists of invited talks by leading scientists working in the area, presentations of technical papers, as well as system demonstrations. For graduate students the pre-conference program includes a Doctoral Consortium and a summer school. In contrast to recent editions of ICAPS, the Doctorial Consortium (June 11) does not overlap with the workshops and tutorials (June 12/13).
ICAPS 2011 Papers
All papers of the ICAPS 2011 technical program are available online at AAAI's OCS site.
Video Recordings
Most ICAPS 2011 presentations have been recorded on video and are available at the ICAPS 2011 video page.
Important Dates
Submission
Notification
Workshop proposals

Fri, October 15, 2010

Fri, November 19, 2010

Tutorial proposals

Fri, October 15, 2010

Fri, November 19, 2010

Abstracts

Fri, November 19, 2010

Papers

Mon, November 29, 2010

Tue, January 18, 2011

Camera-ready copy

Wed/Fri, March 16/18, 2011

Doctoral Consortium application

Fri, February 18, 2011

Fri, March 18, 2011

Summer school application

Fri, February 18, 2011

Fri, March 18, 2011

Workshop Papers
Fri, March 18, 2011 (*)

Fri, April 15, 2011

System Demonstrations and Exhibits

Fri, April 1, 2011

Fri, April 22, 2011

Early Registration

Fri, April 29, 2011

Late Registration

Fri, June 3, 2011
The reference timezone for all deadlines is UTC-12. If you are in time anywhere on the world, you are in time.
(*) Deadline extensions for certain workshops are indicated on the respective workshop pages.
Supported by
Adventium Labs

ATRiCS Advanced Traffic Solutions

Robert Bosch GmbH

European Coordinating Committee for Artificial Intelligence (ECCAI)

Artificial Intelligence Journal

David E. Smith

Deutsche Forschungsgemeinschaft (DFG)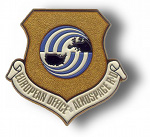 European Office of Aerospace Research & Development

European Space Agency (ESA)

Florida Institute for Human & Machine Cognition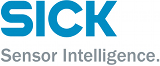 SICK AG

SIFT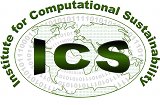 Institute for Computational Sustainability (ICS)

National ICT Australia Limited

National Science Foundation (NSF)

TRACLabs Inc.

University of Freiburg
ICAPS 2011 is held in cooperation with the Association for the Advancement of Artificial Intelligence.